THE BEST EXHAUST FOR APRILIA RSV4
Jan 30, 2019
What makes SC-Project the best exhaust for the Aprilia RSV4 RR/RF?
SC-Project exhausts are designed with performance in mind. These days, motorcycles are hitting the showroom floor with absolutely amazing technology. It only makes sense to match your exhaust technology with the technology handed down from years of MotoGP domination.
For the Aprilia RSV4 RR and RSV4 RF, SC-Project has created multiple exhaust options to fit the individual needs of a wide range of street riders and track day enthusiasts. This range of options makes SC-Project the best exhaust for your Aprilia.
1. SC1-R Exhaust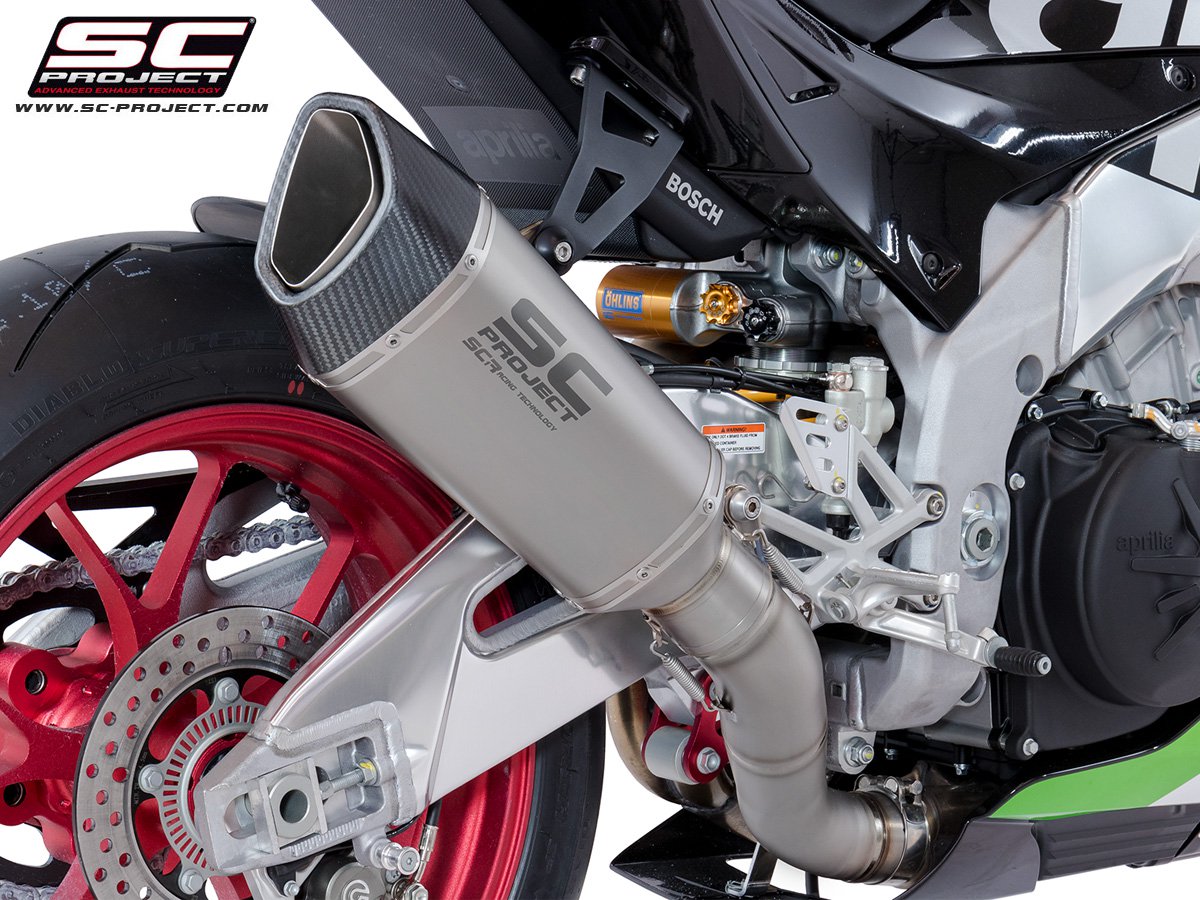 The asymmetric, angular and clean rhomboidal shape, together with the matt carbon fibre end cap, recalls the sporting spirit of the SC1-R confirming it as the ideal muffler for the latest super sports bikes.
The SC1-R exhaust is the perfect choice for riders that demand performance at the highest level. The SC1-R includes a removable dB killer to adjust for sound requirements for various race tracks around the world.
Stock muffler: 96 dB
SC muffler with dB-Killer on: 103 dB
SC muffler without dB-Killer: 110 dB
"exhaust technology handed down from years of MotoGP domination."
2. CR-T Exhaust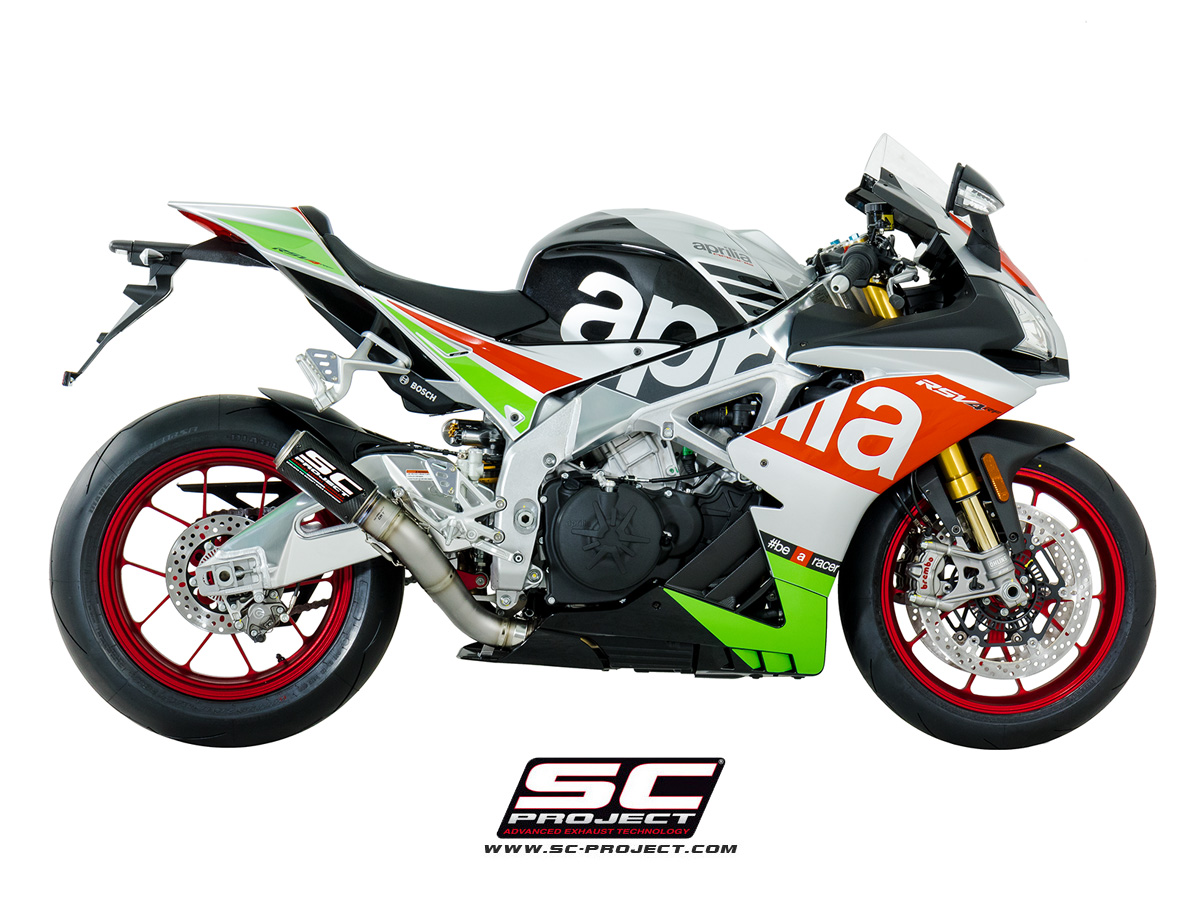 Alongside its racing look, the CR-T exhaust combines technology with race aesthetics.
The CR-T, a multiple World-champion muffler and the most representative of the SC-Project range, is available in titanium and carbon variants.
The 70mm exhaust outlet ensures optimum exhaust outflow and performance.
The racing nature of this exhaust is perfect for the rider that wants maximum sound and MotoGP like technology. Available in a high or low mount option.
3. S1 Exhaust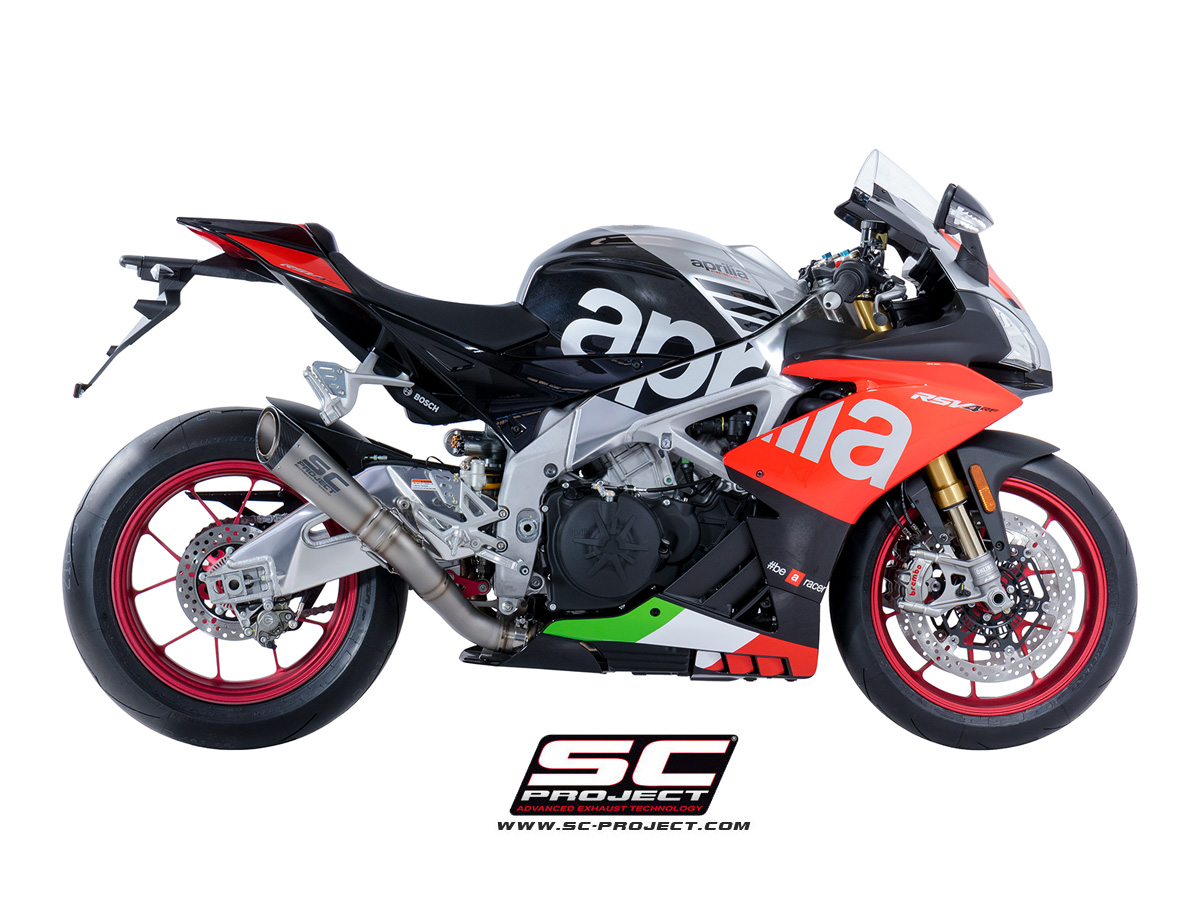 Available in a high or low mount option, the S1 exhaust features an all titanium body, with carbon fiber end cap. Extremely lightweight, this exhaust is popular amongst the track day crowd.
The S1's tapered body, together with a 70mm outlet diameter offers a deep and unmistakable sound.
SC-Project is a long time champion in motorsports, and continues to provide the best possible exhaust solutions for riders that demand more.